Page 1 of 1
You cannot start a new topic

You cannot reply to this topic
Freezepruf Product
Posted 21 August 2009 - 05:45 AM
---
Posted 21 August 2009 - 01:30 PM
Very interesting... looking forward to hearing if anyone HAS tried it...lasts 6 weeks... wow....thanks for posting the info.


Linda :rolleyes:

J 105
---
Posted 23 August 2009 - 12:31 PM
WoW Maybe I Can Keep My Plumie's Out All Winter Now I Just Spray This Before I Go To Bed At Night & Work Each Morning ! :)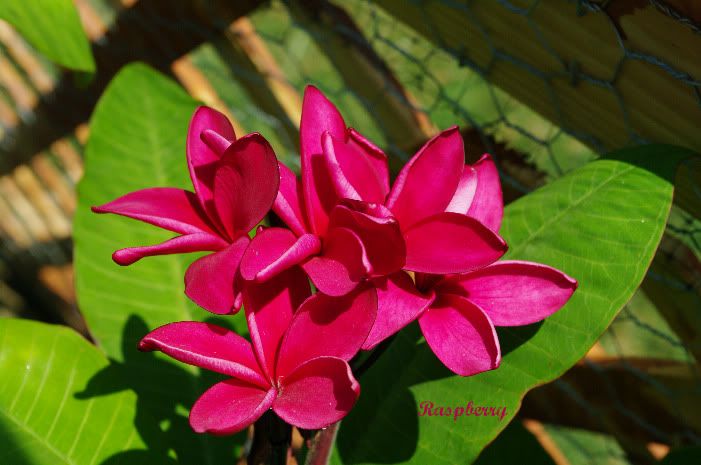 ---
Posted 25 August 2009 - 01:23 PM
John,
I have not tried FreezePruf but I have used a similar product called Wilt-Pruf. It contains Pinolene which is a natural pine derived anti-transpiration product. The product is mostly used as an anti-transpirant when transplanting or shipping plants in warm or hot weather. It can also be used to prolong the life of cut Christmas trees/live wreaths. It is touted to reduce stress from drying winter winds and loss of water transportation due to frozen ground. This may be a good product for reducing moisture loss in hot weather but I seriously doubt it would protect against freezing temps much below 30F. It would do best on borderline tropical plants but truly tropicals like plumeria is taking a huge risk. If you only have occasional minor freezing spells ok but if you have moderate or long cold winters forget it.
FreezePruf may be different or even better that Wilt-Pruf. I could not find the MSDS or ingredient listing. I would be interesting in trying it as well. Here is a link to Wilt-Pruf
www.wiltpruf.com
:lol:
drjimmyt
---
Posted 25 August 2009 - 01:56 PM
John,
I looked at the data sheet on FreezePruf and it is something completely different and NEW. Hasn't been on the market long.
try this link it was very helpful
http://pro.liquidfen...reeze-pruf.html
.
Sounds much better than Wilt-Pruf, but is a little spendy. Worth it though if you can save a couple of tropicals/plumerias
drjimmyt :lol:
---
Share this topic:
Page 1 of 1
You cannot start a new topic

You cannot reply to this topic
---
1 User(s) are reading this topic

0 members, 1 guests, 0 anonymous users