Attention All Greenhouse Growers!
Posted 20 October 2009 - 03:16 PM
Looks Good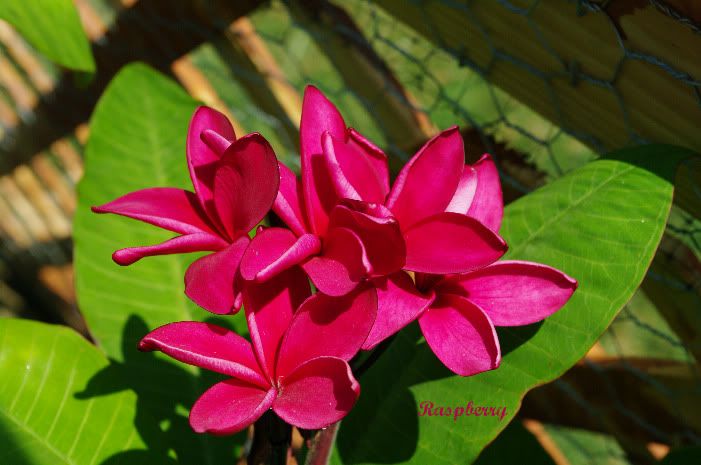 ---
Posted 21 October 2009 - 11:58 AM
dynagirl, on Oct 20 2009, 11:46 AM, said:
I don't smell it much during the day, if the door is open. My friend smelled it, they said it smelt like BO. I notice it when I open the greenhouse first thing in the morning. I don't go in until it airs out. I have seen some dead bugs, plastered onto the plastic of the greenhouse. I still have whiteflies, they don't seem to be as active. I am not seeing any gnats, lately, but it might be cuz my soil on my seedlings has dried out some. I will water them today with the new Pro-tekt that I got yesterday and see what happens.
When I close the door it seems to make a big difference in the effectiveness of the product, our air has been dry, could make the difference in Ca. Maybe I should try putting my humidifier in the greenhouse? The spiders seem to be trying to get away from the pest strip. I think the strip is getting stronger than when I first got it. I don't think that it is something that you can stick in and then just expect them to all be dead the next day, it takes some time and it needs to be closed off or use two of them, that is my observation so far.
Thanks for the feedback..
You are right it takes some time and the humidity really makes these things smell almost to strong to go in and breathe it..
Yesterday our humidity was down and I don't smell them..
I think for you all in the dry areas I would keep these down at plant level and I would use 3-4 of these to cover and saturate the whole area..
I was going to suggest using a humidifier but you already did that lol..
Hopefully you can keep us inform to see if humidity makes a difference or not.
---
Posted 23 October 2009 - 09:33 PM
I noticed yesterday, that on one of my seedlings in the greenhouse, the spidermites have joined forces with the white flies. My favorite part was when I watched one of those biege spiders run across the leaf and eat the white fly. I like those guys. I need more of them around, and have been seeing more of them. Hopefully things will get balanced out among bugs someday soon. In the meantime, I took that plant out of the greenhouse. Then I turned on the humidifier, and shut the door for the day and night. I noticed the plant that was out of the greenhouse with the bugs on it, was getting worse outside, so i threw it back in, and then went and checked on it a couple hours later, and the white flies were gone. Not sure about the mites, they are really small.
I noticed a lot of dead bugs, but not the ones that I want to die. So, to make this work or to act as a deterent for the bugs, or to try and keep things in check, you have to have more than one of these things. Like Lopaka said, I think you need at least 3, the humidity does make a difference. I started getting impatient and sprayed a mixture of dish soap, water, and neem oil on all the plants in the greenhouse, till I can get more pest strips.
When I get more strips and try them, I will keep you posted.

---
Posted 31 January 2010 - 02:47 PM
I had 2 pest strips in the greenhouse really close to seedlings with the white fly's. I fought the white fly's and knats most of the winter on a daily basis using neem oil, etc. until I decided to cut almost all the leaves off all the plants. Except for the seedlings. That worked!!!! Not really having much of a problem anymore. Conclusion: The pest strips did not work for me here in California.

---
Posted 08 February 2010 - 06:21 PM
My pest strip is working great thanks!!! :)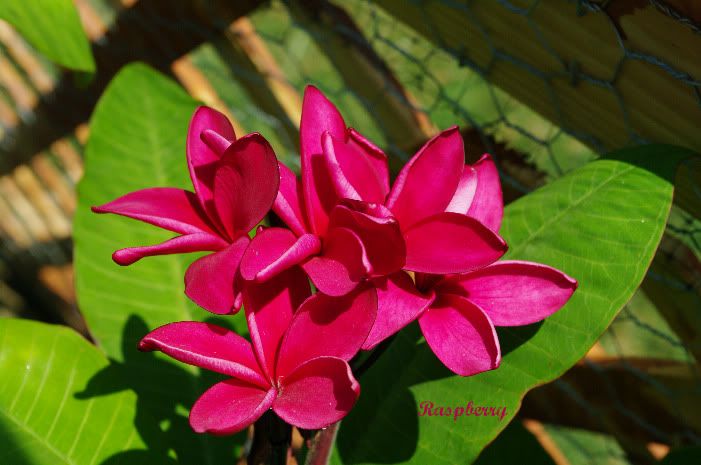 ---
Posted 01 May 2010 - 06:30 AM
Lopaka, Im still trying to organize my plants. Lost a few to frost, even in the greenhouse (5 I think). BUT this DID work! Hung 3 in the GH and didnt see one bug when I brought them out! Last year was a nightmare with gnats, this year, none. Thanks for the great tip!!
lopaka, on Sep 22 2009, 04:16 PM, said:
Got some good news for anyone that will grow plumies indoors or in a greenhouse this winter..
My final testing is done on a product called
Hot Shot No-Pest Strip
.
http://www.hotshotbrand.com/NR/rdonlyres/AF2DEDC2-16AE-41BB-B091-C2F770F3B6DF/0/NoPest.jpg
I am now in the end of the 3rd month of this test and I am so happy with this product..
I put about 50 small plumies in my greenhouse and I turned off the fans and let mother nature take it's course..
I don't use my GH anymore, only if I need to fast root something from Thailand..
Anyways all 50 plants were 100% infected by whiteflies and spidermites, the worst case scenario folks, as bad
as it can get in the tropics. This GH has 2 open walls that have a special bugscreen covering them so the bugs
don't get in or out. I took part of the screen off to allow total infestation and it didn't take long for the plumies
to get bombarded with all kinds of critters. I did nothing to these plants I totally neglected them but did water
them when the leaves were drooping because I wanted to stress the plants to attract bugs. When I did water
them I only water the soil, because I didn't want to wash off the mites or flies. The infestation was so bad if
I bump the table that the plumies were on the whole GH area would fill up with whiteflies swarming around..
I went to Home Depot and bought 2 Hot Shot No-Pest Strips (HSPS) I think they are around $7-$8 dollars each..
I hung them just above the plumies and left the area because the invisible vapor starts to release in the air..
I check the GH 10 days later and saw many dead flies on the tops of the leaves but could not tell if the mites
were still alive or not so I decided to check back in several weeks to see if the new growth would be infected or not..
To my surprise the new growth was untouched, but I didn't want to stay in there too long because of the smell even
though my GH is wide open to the outside air. Like I said before this GH is outside and the walls are totally open to
the environment making these results even more impressive. Well after 3 months there is still no infestation of any
bug and to my surprise the lizards are not affected by the vapors they can still be seen hanging out on the leaves..
Here is a pic to show you what they look like and how I hung them, remember these plants were 100% neglected
no food and I only watered with city water not rain. Many of the leaves were faded in color due to the fans being off and the
100+ degree heat inside the GH.
I used a 100% UV resistant polycarbonate roof to protect them from being burn up..
The UV outside was 10-15 out of the max 16 rating so the roof did it's job!
http://farm3.static.flickr.com/2528/3945637844_307fbe9d8b_m.jpg
In this picture you can see the older leaves that were infected compared to the new ones..
One thing to note here is that once the mites are killed and your plants are bug free they will grow faster and healthy
so the old infected leaves did not last very long and fell off, something I didn't take into account when I started this test.
;) :)
http://farm4.static.flickr.com/3461/3944855355_146f06a913_m.jpg
This product last for 4 months!
---
Posted 01 May 2010 - 07:22 AM
Unfortunately didn't work here in So. Cal. Not keeping the plants in the Green House this season. The battle with white flies was won by the buggars. I think outside I will get better air circulation and natural predators. Huge project begins moving all the babies out and finding room for them all.

There is a fine line between hobby and mental illness.
---
Posted 08 May 2010 - 08:28 PM
Thanks all for the feedback..
Lakers3221, on May 1 2010, 11:22 AM, said:
Unfortunately didn't work here in So. Cal. Not keeping the plants in the Green House this season. The battle with white flies was won by the buggars. I think outside I will get better air circulation and natural predators. Huge project begins moving all the babies out and finding room for them all.
Bayer Advanced Insect control will take care of all your fly problems.
I would hang some whitefly sticky traps in there also because they are attracted to the color yellow.
http://www.arbico-organics.com/images/large/1254001-m.jpg
---
Share this topic:
---
1 User(s) are reading this topic

0 members, 1 guests, 0 anonymous users